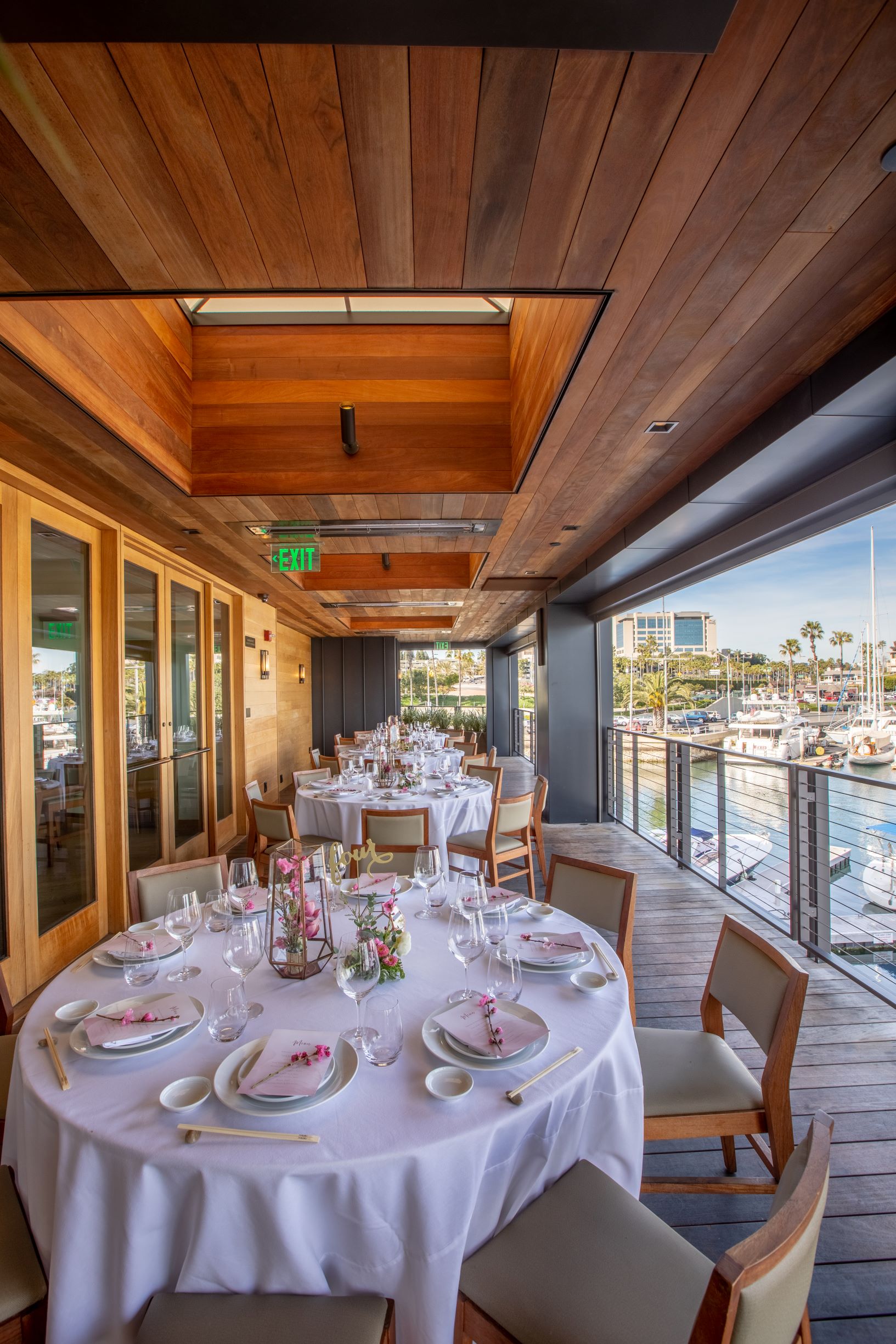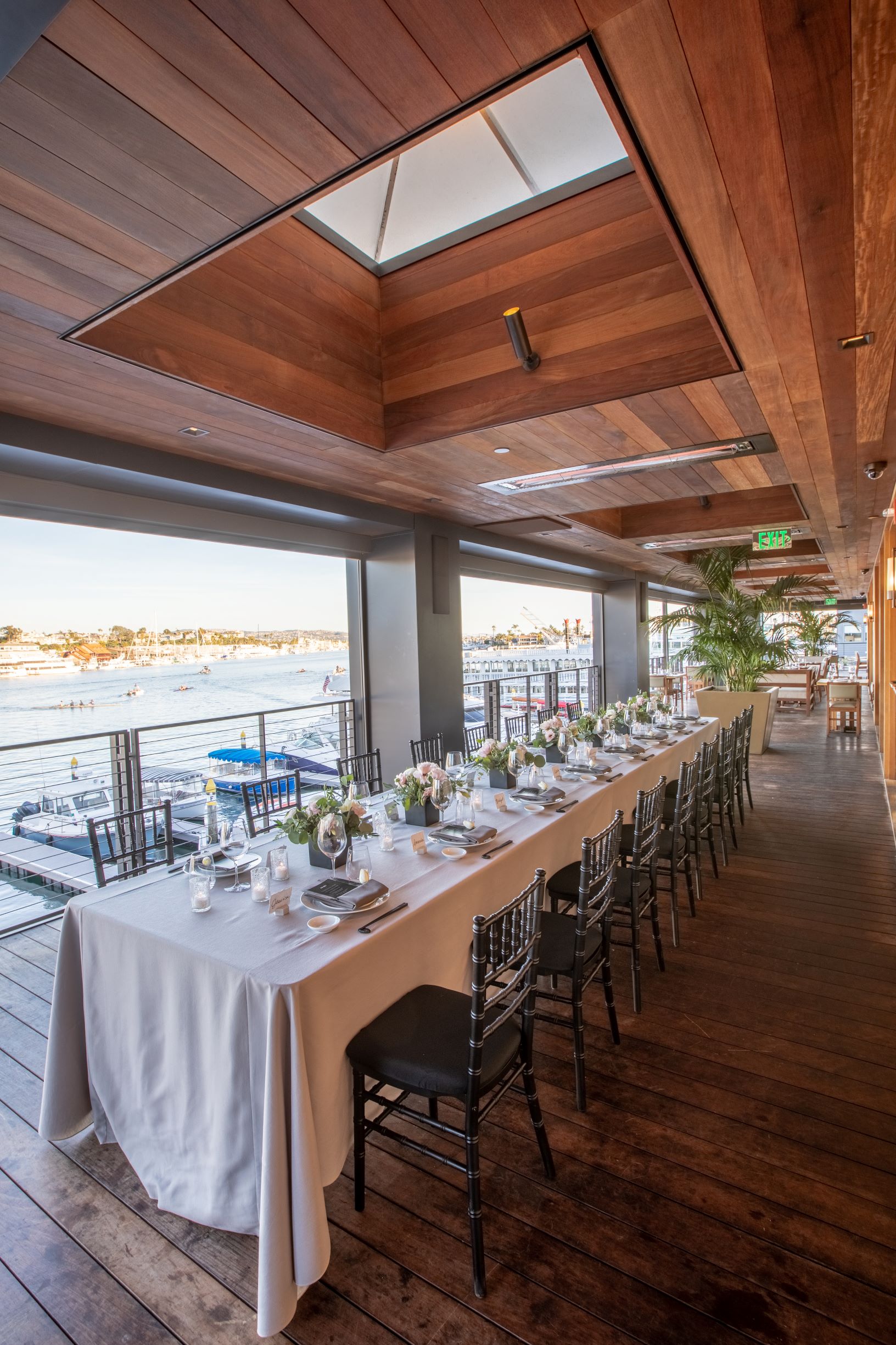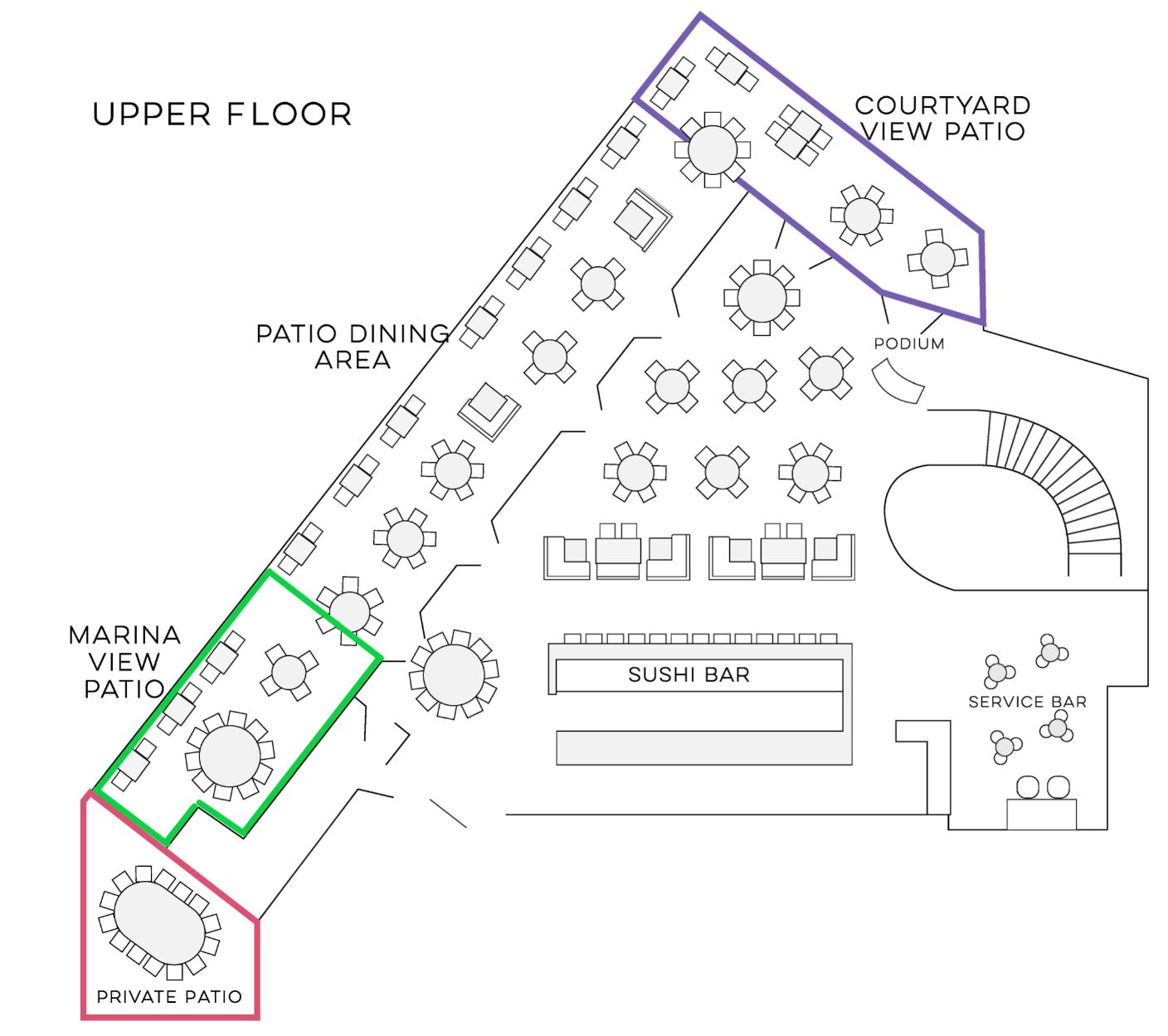 UPPER FLOOR PATIO
MARINA VIEW
Located on the north corner of our upper floor patio, Marina View is a section of the patio which provides the most extravagant view of the Newport Beach Harbor.
Seating Capacity*:
20 guests at two round tables or 24 guests at one long table.
Please inquire for the pricings.

*Option to extend the space with increased minimums.
UPPER LEVEL FLOOR PLAN
A layout of the upper floor space