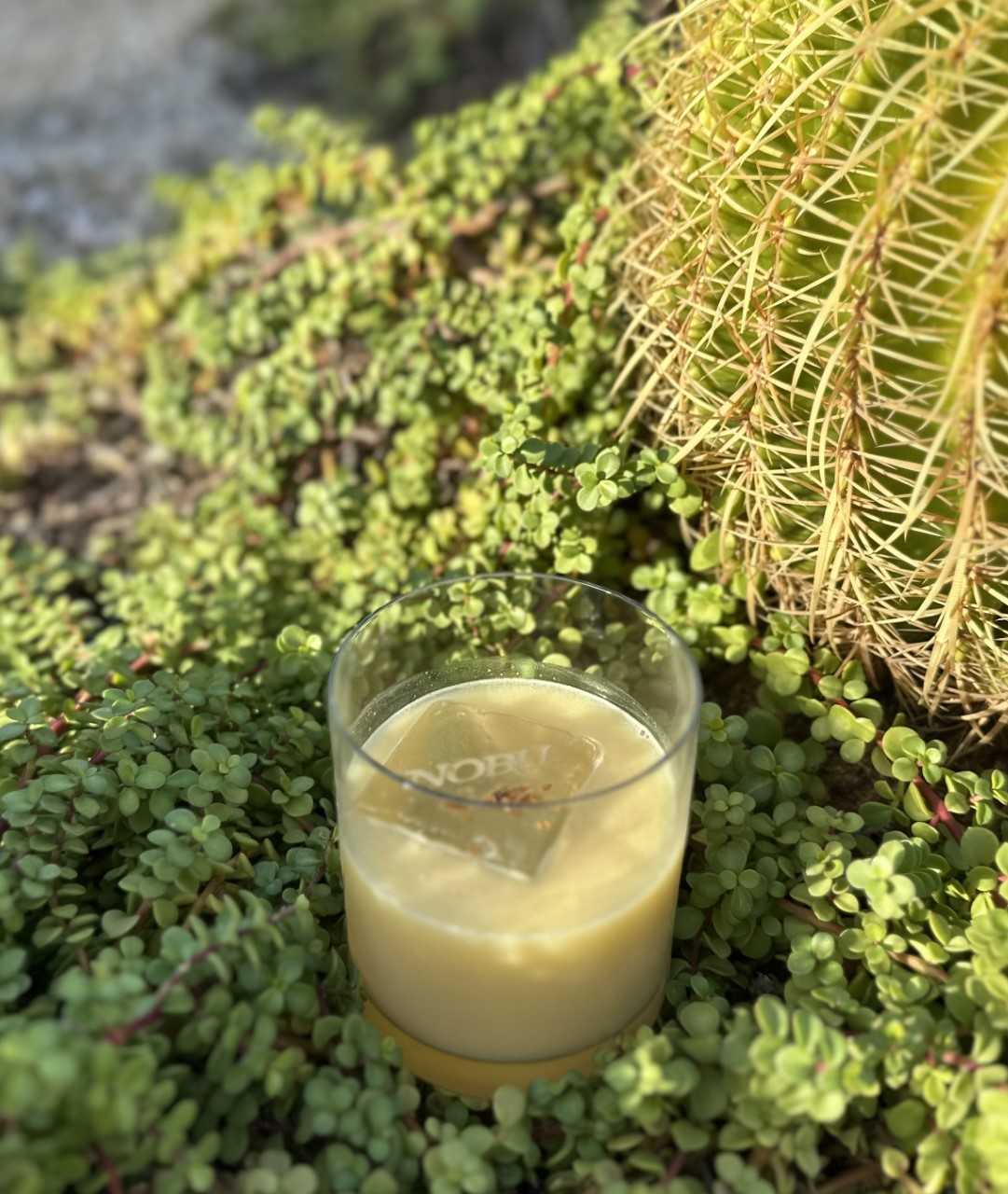 October: Elote Dry Miso
Our featured cocktail of the month is a unique off the menu cocktail created by a local bartender built around a theme using a wide array of spirits and seasonal ingredients.


This cocktail is a play on Elote. Something adventurous and different.
Smokey notes from Patron Ahumado & a creamy texture from the corn puree.
Hints of spice from Aji Amarillo and finished with Nobu Dry Miso.
Perfect full body cocktail for the cooler weather.


Created by our Bartender: Robyn K.
Only served at Nobu Scottsdale
Tanoshi Hours
Join us for Tanoshi Hours to experience Nobu signatures cocktails with curated bar bites
Offered in Bar Lounge Area
Availability subject to special events and Holidays.
Sun - Thur 530pm-630pm
Fri & Sat 500pm-600pm
Culinary Perfection
Hidden Gem for meat lovers

Nobu-style Beef Toban Yaki is a meticulously crafted dish that captures the essence of Chef Nobu San's cuisine. Here, succulent slices of premium beef are marinated in a unique blend of traditional Japanese and Peruvian flavors. They are then expertly grilled on a ceramic 'toban' plate, imbuing the meat with a subtle smoky nuance. The result is a harmonious blend of umami-rich taste, tender texture, and aromatic appeal, served sizzling hot in true Nobu style.
If you are dining at Nobu for the first time, the chef recommends trying 3 or more of the menu's "Eight Highlights." The best way to enjoy this experience is to start with 2 or 3 cold dishes; then move on to 2 or 3 hot ones. Finally, end with some sushi and dessert. All these shared family style.
Here are some of the recommendations:
As a palate opener:
Yellowtail with Jalapeno
Delicately sliced yellowtail sashimi with touches of garlic puree, adorned with jalapeno slices then crowned with cilantro and served with Japanese citrus soy sauce; 6 pieces in one order. the cilantro Cilantro elevates every bite, enhancing the flavor.

For Salad:
Tuna Sashimi Salad
7 pieces of rare grilled tuna sashimi salad sprinkled with black pepper on a bed of field green and served with Nobu Matsuhisa signature onion soy dressing.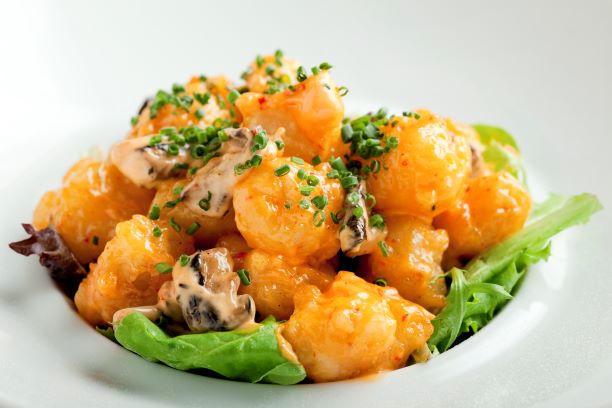 For Hot Dishes:
Rock Shrimp Tempura With creamy spicy Sauce
Handful of batterer shrimp "Tempuraed" tossed with creamy spicy sauce, flavored with yuzu juice and pieces of shiitake mushrooms, served over a bed of greens drizzled with yuzu dressing. Best enjoyed together with the greens.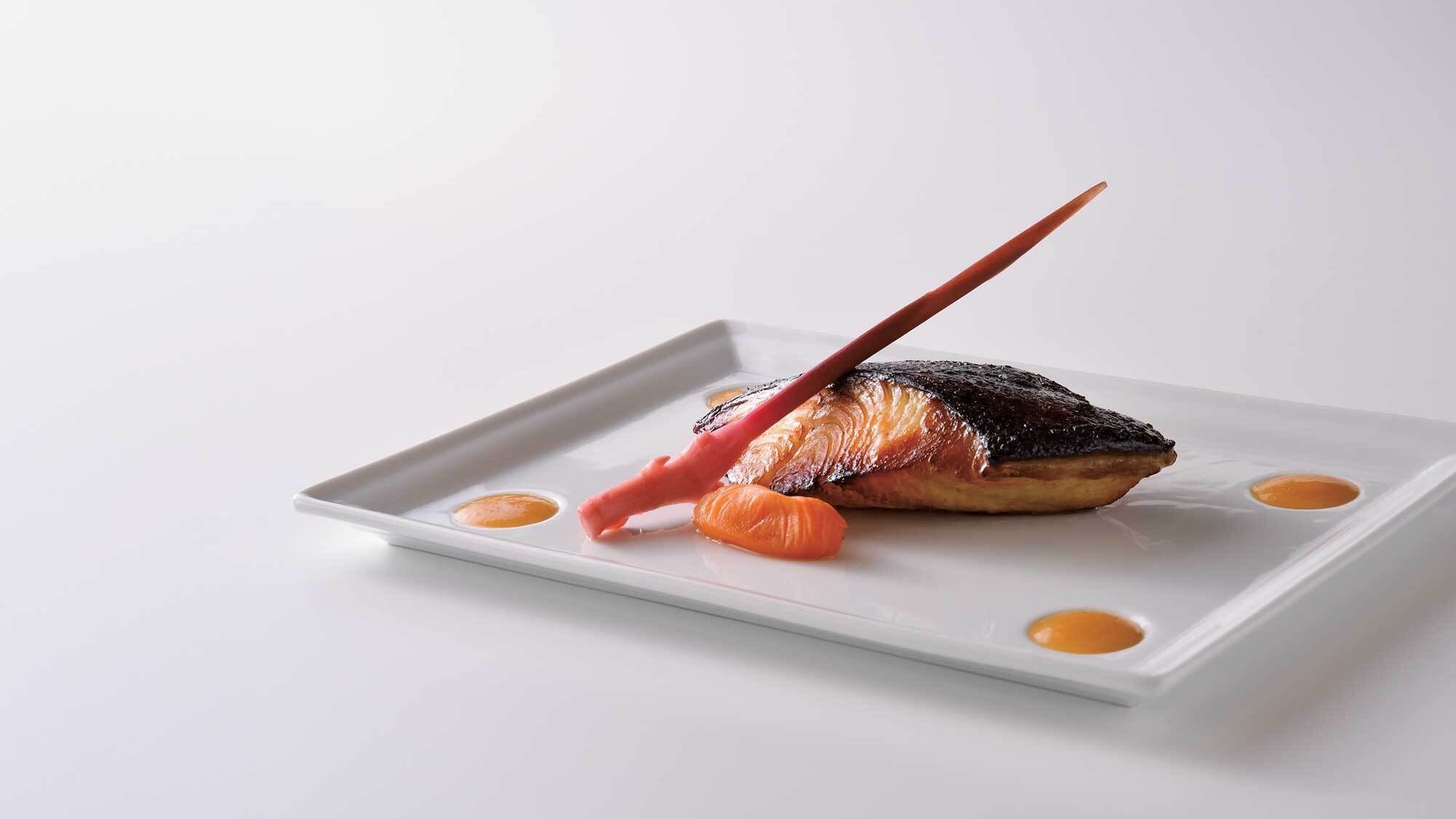 Black Cod With Den Miso
Filet of black cod marinated in Den miso sauce for a few days then baked, in oven and finished with a salamander broil.